1. Remove all 6 keyboard screws.
2. Flatten out the laptop.
3. Use a small flate blade screwdriver to remove the touch sensitive panel. You dont have to disconnect the ribbon cable (connecting the panel to the laptop). Just lay the panel on top of the screen.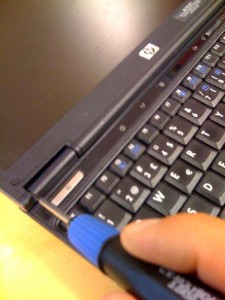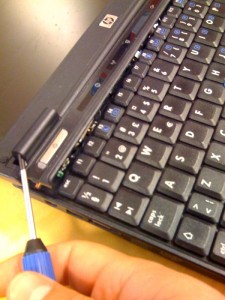 4. Disconnect the two ribbon cables(connecting the keybord to the laptop).